GL ICT Consulting has partnered with the Global Data Protection Agency (GDPA) to provide you with managed compliance services to enable your business to comply with the Australian Privacy Principles (APP) and the European Union General Data Privacy Regulation (GDPR).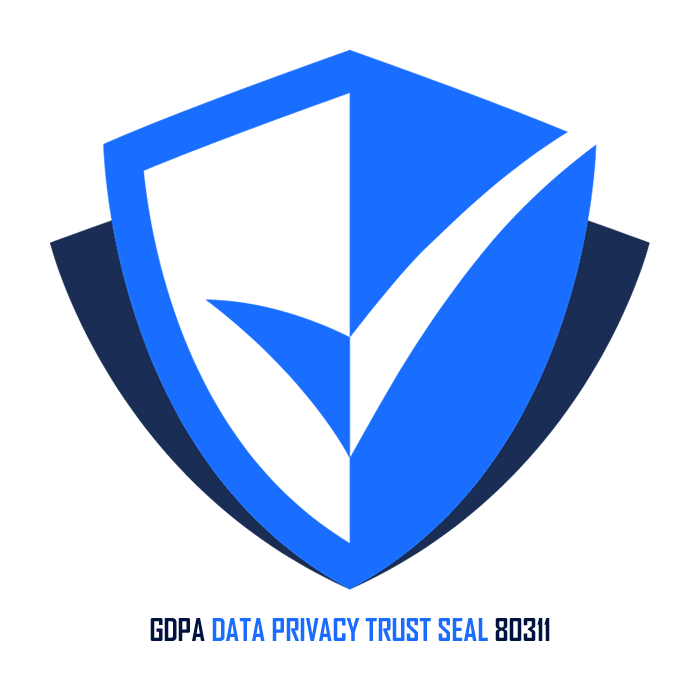 Under the Australian Federal Government Privacy Act 1988, Australian businesses with an annual turnover of over $3M plus other businesses are required to comply with the APPs. Additionally, business that offer goods and services to European Union markets are required to comply with GDPR.
GDPA's managed data privacy compliance service offers a suite of tools and resources for managing compliance with privacy laws. These include a workflow dashboard that outlines the steps and tasks required to be undertaken for achieving and maintaining compliance, including privacy and security policy development, data privacy impact assessments, privacy awareness training of managers & staff and regular privacy audits. The service also includes a data breach register to enable timely recording by staff of suspected privacy breaches and a personal information register that records any requests by clients or individuals concerning there personal information. The following diagrams show the advantages of the GDPA solution for Data Privacy Compliance and Cyber Security Policy development and governance.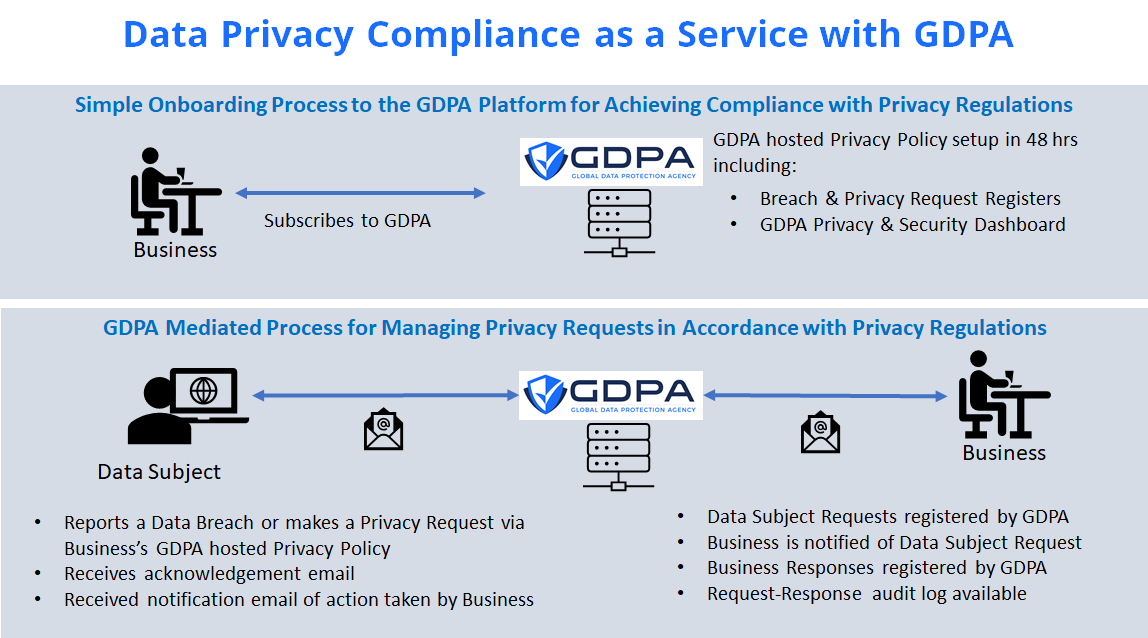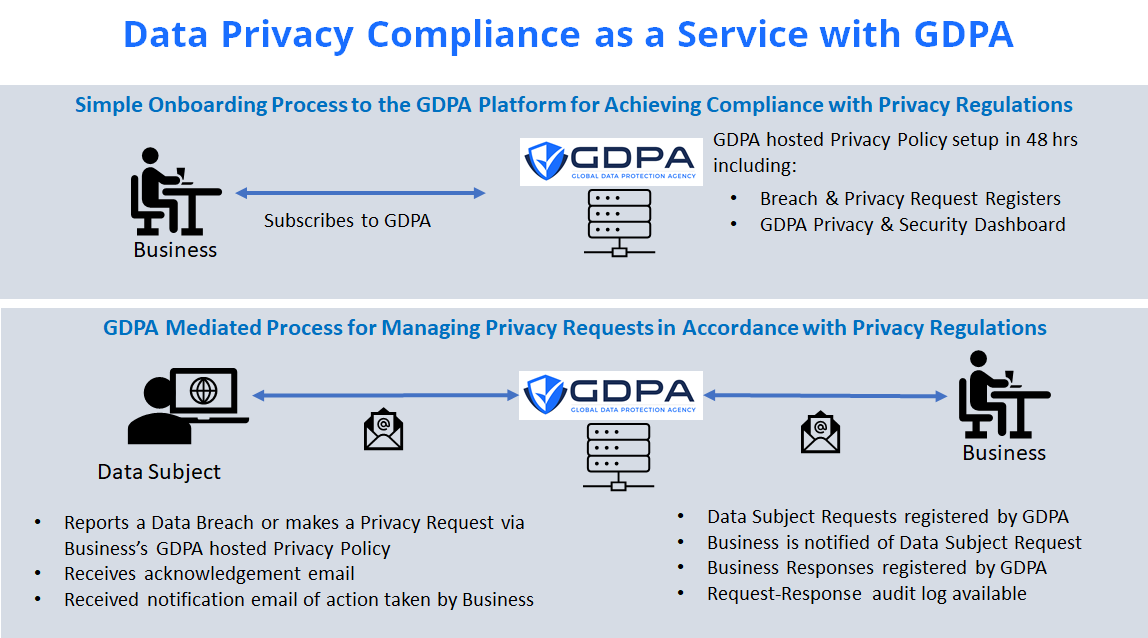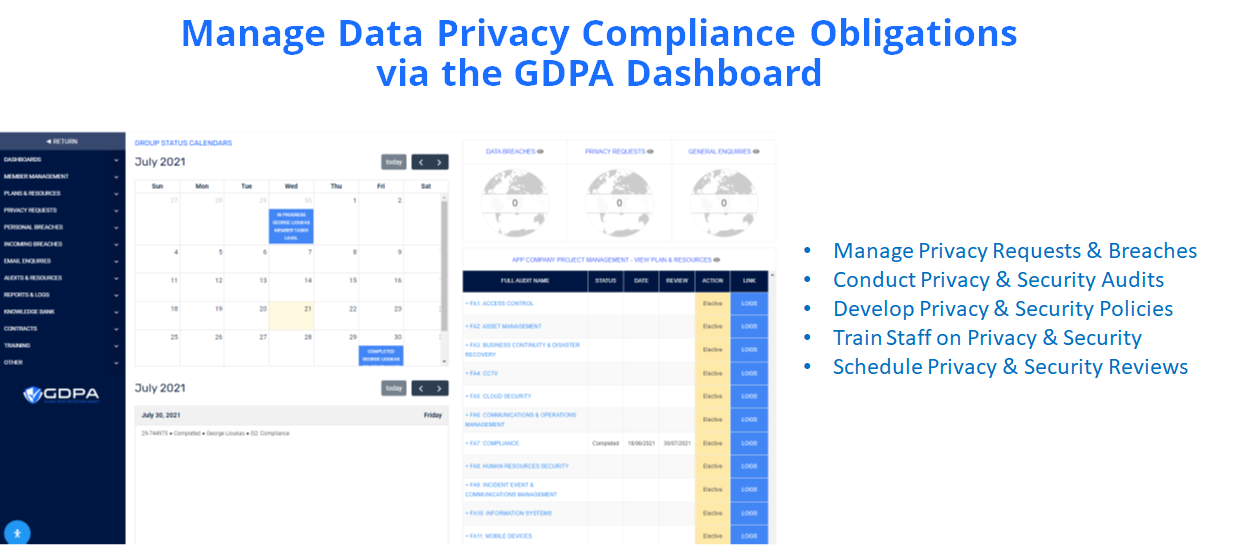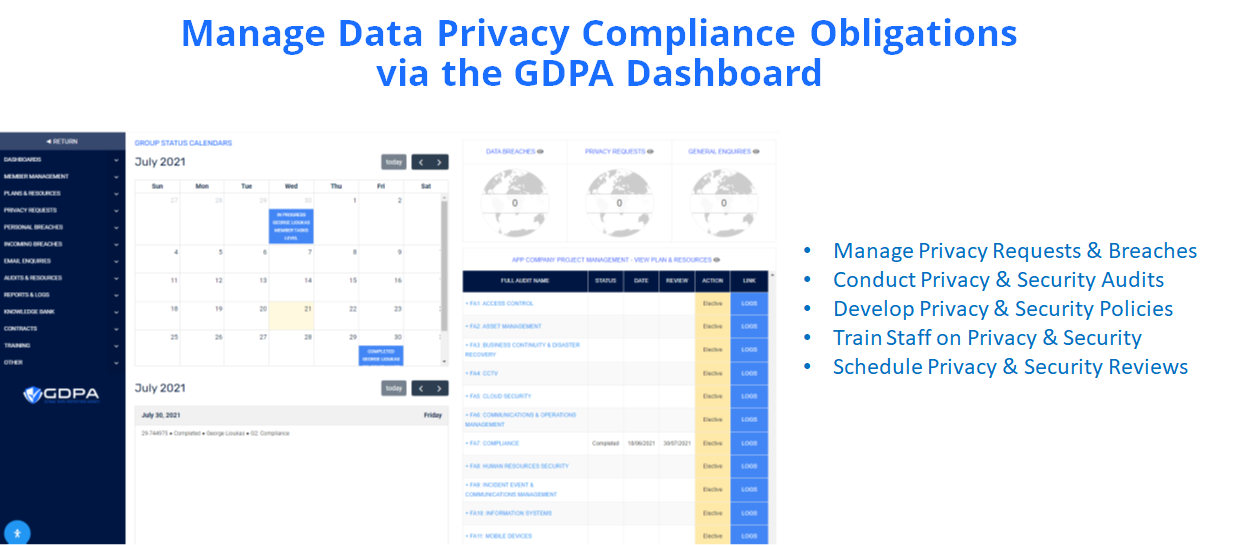 In addition to helping businesses comply with national and regional privacy regulations, the GDPA service can also assist businesses that need to conform to international security standards such as ISO 27001 (Information Security Management).
The service can be accessed via an affordable monthly or annual fee depending on the size of your business. If you wish to find out more about the service you can contact us at info@glict.consulting to help you determine the best service plan for your business.