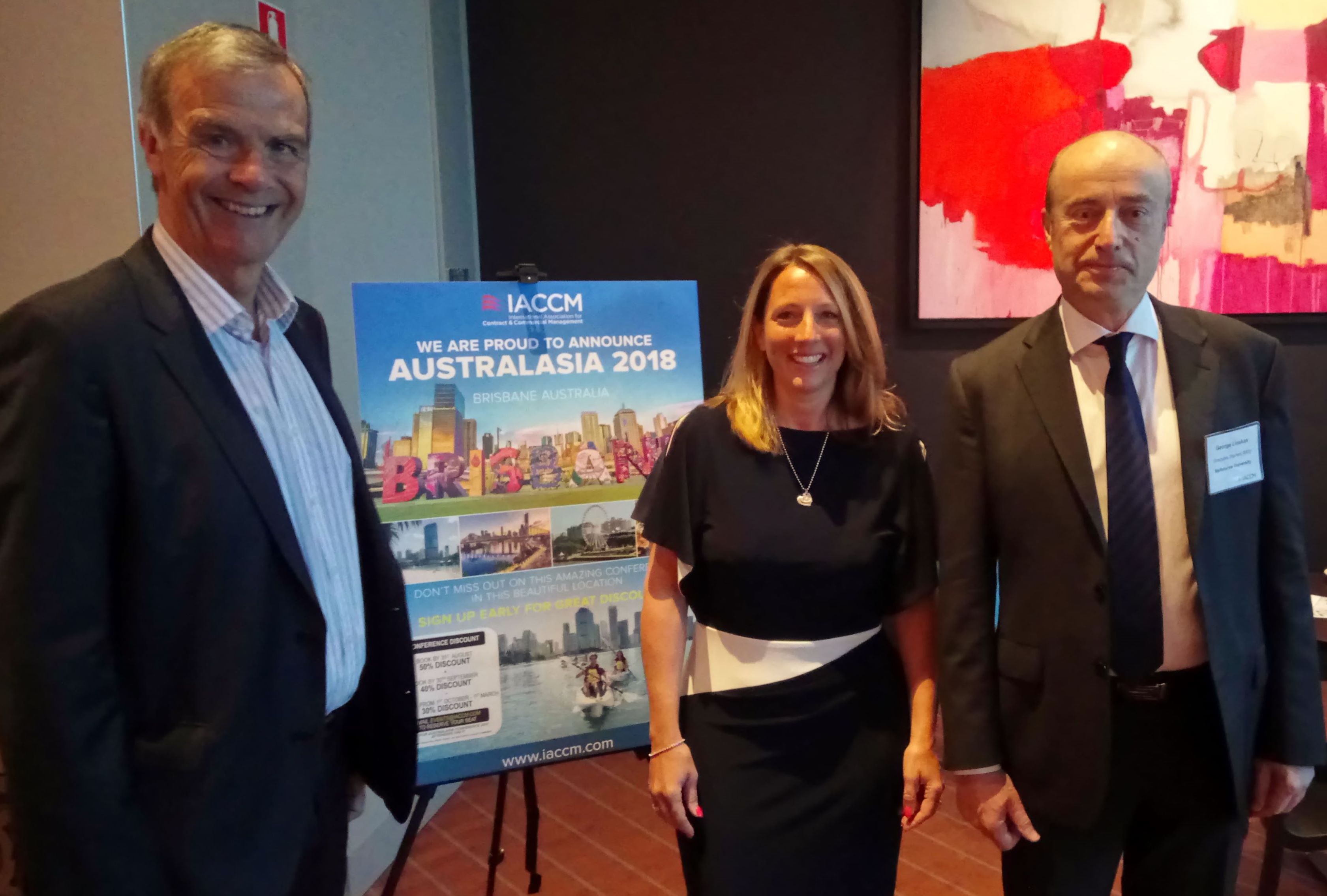 I had the privilege of attending the International Association for Contract and Commercial Management (IACCM) 2017 Australasia Conference, held in Melbourne over two days from 31st July to 1st of August. IACCM is a community of more than 30,000 professionals worldwide who have an interest in the areas of contracting, commercial, procurement, legal and supply chain management. The Melbourne conference was opened by the IACCM CEO Tim Cummins and COO Sally Hughes (pictured). One of the major themes of the conference was the impact that technological change will have on contract management going forward.
Technologies and innovations that were discussed included:
Comic Book Contracts – This is an alternative to wordy legal documents where parties use pictures (typically depicted in "comic" style) to enter into a legally binding agreement.
CommonAccord – An initiative that is aimed at creating a repository of codified legal documents, in open source, on Github. This also includes the development of smart contract templates with prose objects that can become the basis for automation, codification, commentary, big data analysis and graphic presentations. More information can be found at: www.commonaccord.org.
Blockchain – this technology enables a tamper-proof automated ledger for recording transactions between parties, which is also an enabler for "smart contracting".
Robotic Process Automation – The use of artificial intelligence is an emerging technology that will also impact business processes related to contract management. The readiness and business case for RPA were discussed by a panel of experts at the conference.
I look forward to the next IACCM Australasia Conference which will take place in Brisbane in 2018. for more information please visit www.iaccm.com.